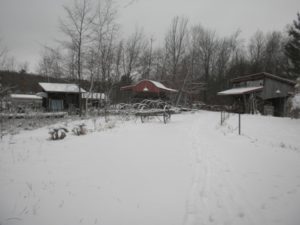 Winter returned this week, and it looks like it is here for quite some time.  After a beautiful warm fall that forecast of -11 for a low on next Tuesday sounds pretty cold!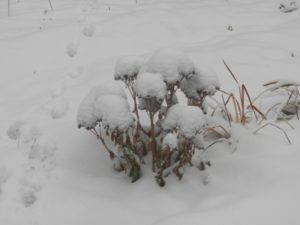 We got some snow, and Ken and I would like more.  the snow acts as an insulating blanket to slow the frost going deep into the ground.  One year we got early snow and the ground really did not freeze – microbial life stayed near the top of the soil and the moisture from the snow slowly seeped into the ground.  This meant a lively soil with good moisture – an excellent start to the growing season.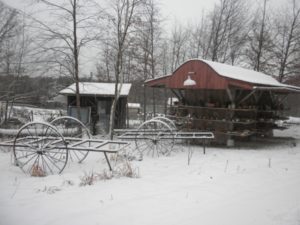 We receive the weather we get.  We are grateful to have four seasons.  We like snow here. It has been a beautiful fall, and now we switch gears and enjoy winter!