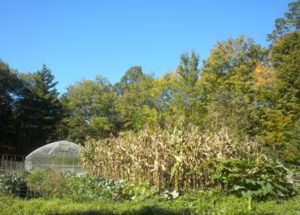 Greetings from the Garden!  This week's CSA box has tomatoes, potatoes, peppers, onions or leeks, garlic, salad and braising greens, sweet potatoes, squash, and herbs.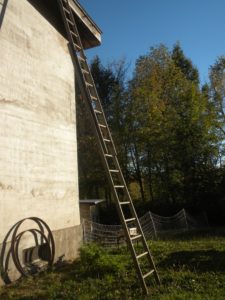 Field notes.  This unusually warm weather has enabled Ken to catch up on some outdoor tasks – chimney cleaning, opening up spots in the field for green manures, etc.  We took a morning off – together ! – to pick up some grain for the animals.  It was great to see another, very different farm and how it works.  We were also on a farm where the farmers focus on animals to rebuild their soil – another great experience.  Ken also went to a green manures trials through Land – Water and NRCS; it led to a good exchange of ideas and information.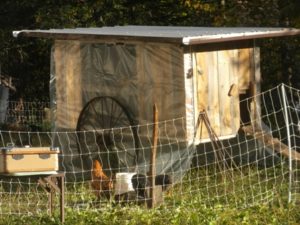 Ken has been moving coops and we are reducing the poultry population as well.  It is time to thank the old hens and move them to the freezer.  Birds lay fewer eggs when it is cold and / or dark, so now is a good time to cull. 
This week Ken starts the "big dig" of fall roots for the root cellar.  While he digs them out, I bury them in sand in containers in the root cellar; this has been the best way to keep roots for winter boxes on this farm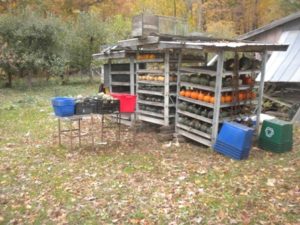 From the Kitchen When fall arrives we start to use the oven – baked squash, baked potatoes, baked sweet potatoes all sound great!  Ken starts making soups and stews.  Last week he made a creamy leek, potato, and sweet potato soup.  Delicious!
Ken boils sweet potatoes, and I often bake or boil extra and take left overs, then peel and cook like American fried potatoes.  Great with mayonnaise or a zesty sauce to contrast with the sweet potato sweetness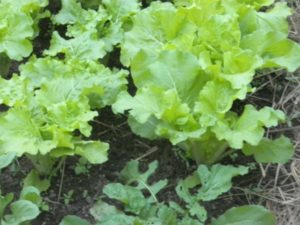 Greens are WONDERFUL this fall.  Great in salad or braised.  Enjoy NOW as who knows what the weather will bring!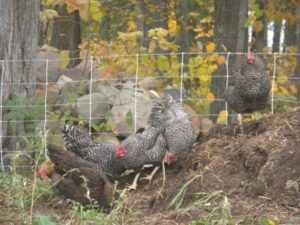 'Til Next Week, Judith and the Gang