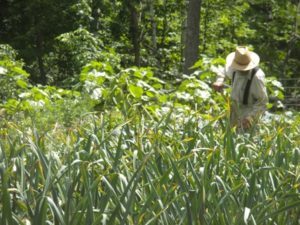 Greetings from the Garden!  This week's CSA box has salad and braising greens, Carrots, snap peas, herbs, green onions, the first of the potatoes, beans, and green top Walla Walla onions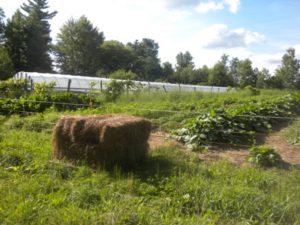 Field Notes.  The key words for the week are green manures and mulch!  Ken is nearly done mulching.  And he has green manures coming up all over – field to the former flower garden!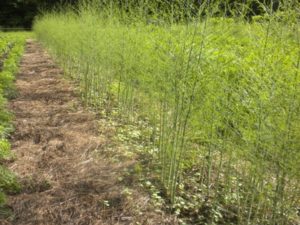 Last weekend Ken traveled to the Mother Earth News Fair on the eastern side of the state.  Highlights included seeing, hearing and meeting Eliot Coleman – an organic pioneer and author.
Next weekend Ken is traveling into the Twin Cities for a regional bee meeting with some speakers on bee keeping in France!
From the Kitchen.  I have had some company with allergies.  I see this as a challenge – we grow such a variety that I can come up with something for anyone to eat!  As more and more people become aware of allergies, the list has grown since my childhood: tree nuts, peanuts, dairy, gluten, nightshades (tomato – potato), soy, etc.  I now make a list of ingredients on an index card when I bring things to a pot luck.
For this guest K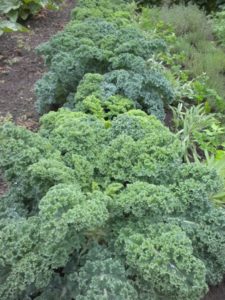 en made a Caesar salad, and I did a carrot kale dish with our meat and rice.  Sometimes I make cornbread with buckwheat and corn – no gluten.  Asian is often a good alternative for non-dairy eaters.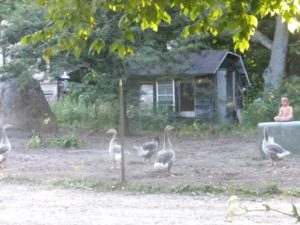 'Til Next Week, Judith and the gang