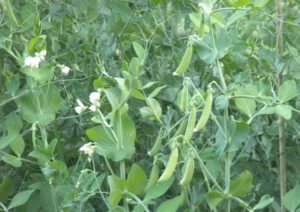 Greetings from the Garden!  This week's CSA box has lettuce, salad greens, braising greens like kale or chard, green onions, asparagus, herbs, and snap peas.
Field Notes.  Ken is busy; that seems to be a common spring theme.  He is wrapping up the full season plantings with sweet potatoes (they came late) and next season's strawberry plants, and starting fall plantings of root crops like beets and carrots.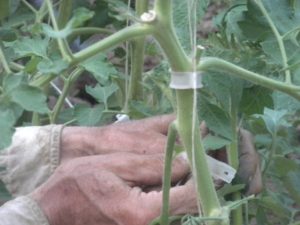 In between rain he cultivates.  And when it's overcast, cool or raining he is working in the greenhouses.  In addition to cultivating and irrigating, the plants are now large enough to require regular maintenance such as tying up tomatoes.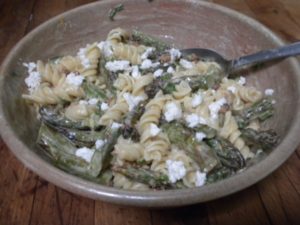 From the Kitchen.  I have been cooking in between heat waves and trying to have our version of "fast food" like cold chicken or pasta salads with snap peas or pan seared asparagus.  As I cook the past, I might cook up some side pork or sausage, then use the flavorful fat to saute asparagus, or steam up some snap peas, slice up some green onions, and once the pasta is cooked and drained I toss with a cream, cheese sauce or home made mayonnaise and add some fresh herb like thyme, dill, cilantro, or green like arugula.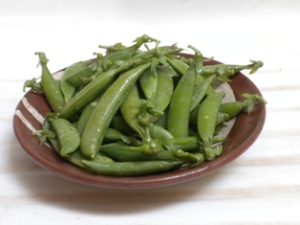 Snap peas are a summer favorite.  Just rinse, snap the "cap" on the stem end and zip off any string.  I usually steam and top with either an Asian dressing of tamari, sesame oil a bit of toasted sesame oil, honey, hot pepper if desired and sesame seeds or cream, cream sauce or a cheese sauce.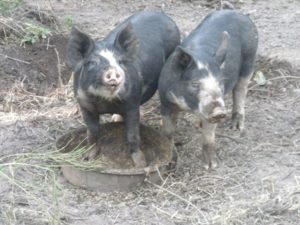 'Til Next Week, Judith